The next stars to be charted are the Major Stars that are led by
Zi Wei Star 紫微
, namely,
天机 Tian Ji, 太阳 Tai Yang (Sun), 武曲 Wu Qu, 天同 Tian Tong and 廉贞 Lian Zhen
.
Their positions are relative to where Zi Wei Star is.
And the rule is as follow: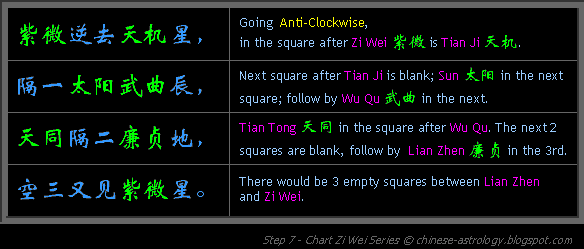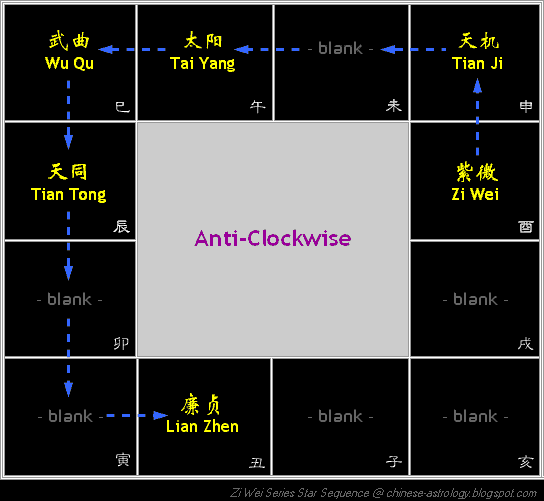 The Birth Chart at the end of Step 7: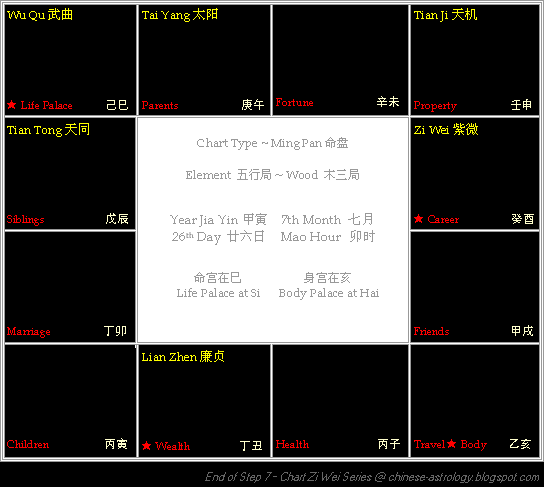 You can double-check the positions of the Stars
here
or
here
.